Dr.-Ing. Edgar Jochheim
Dr.-Ing. Edgar Jochheim is co-founder of INNOLOGICS e.V. and worldwide recognized expert in innovation management. After his studies of mechanical engineering at the RWTH Aachen he started his professional career at Siemens AG, Munich, as engineer for mobile phone development. At the same time Edgar received his doctorate for methodical predevelopment at the Institute for Plastic Processing IKV. Furthermore he worked as consultant for the German company group Otto Wolff von Amerongen and had set up its Idea Management company egip. In 2004 Edgar founded the JOINCO® Innovation Consulting in Munich and Eurasburg a.d. Loisach, Germany. Furthermore he is managing director of venyard GmbH, Munich. Edgar has profound practical expertise in the use of methods for Systematic Innovation and Product Development proven in over 200 innovation projects.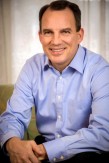 Darien Wallace
Darien Wallace is US patent attornery and expert in finance and legal affairs. After completing his studies in chemistry in Yale and Stanford, he worked as a lawyer in the United States until 1990 and then for twelve years at Siemens AG, including as head of financial services in Moscow, CFO of the Communication on Air division and until 2002 as head of SBS Ventures. Since 2002, Mr. Wallace has been head of the US patent attorney firm Imperium Patenworks LLP in Pleasanton, California (USPTO Reg. No. 53,736; CA Bar 139798). With more than 60 granted applications in many high-tech fields and extensive experience in patent prosecution, marketing and enforcement, Mr. Wallace is one of the recognized specialists in international IP law.

Leonid Shub
Dipl.-Ing. Leonid Shub is co-founder of INNOLOGICS e.V. and expert in the use and education of the Theory of Inventive Problem Solving TRIZ. Leonid started his professional career after his studies of process engineering in Sverdlovsk, Russia, as engineer for materials preparation in Norilsk, Russia. There he started studying TRIZ and worked as well as TRIZ teacher. Later Leonid moved to Isreal working as industry TRIZ consultant, e.g. as colleague of the famous TRIZ specialist Alexander Chernobelsky. Then he worked as TRIZ consultant in the German company group of Otto Wolff von Amerongen. Since 2003 Leonid is managing director of the consulting firm TRIZ-BAYERN in Peissenberg, Germany.

Stefan Jahn
Stefan Jahn is INNOLOGICS member since 2009 and expert in leadership and human mobilization. After finishing his studies of leadership at the university of the German Armed Forces has worked as consultant in international change projects. In the company group of Otto Wolff von Amerongen, Stefan was amongst others CEO of the Action Management Systems Germany GmbH. His work focus is the mobilization of human energy of employees to achieve significant change towards company success. In 2006 Stefan founded the GAMBATTE mobilization consulting, now in Hersbruck, Germany, with its unique tools for effective mobilization and moderation processes.